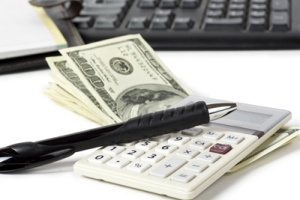 Restoration and preservation help maintain the historic architecture character within our communities. Through the Department of Historic Resources in Virginia (http://www.dhr.virginia.gov/), the Historic Rehabilitation Credit allows for property owners to receive financial incentives for private investment for preservation of these sites. Used for residential and commercial buildings, the Historic Rehabilitation Credit can provide a Virginia State income tax credit of 25% of the qualifying expenses for the rehabilitation. The Virginia Credit is available for owner occupied and income producing properties. A Federal income tax credit of 20% is also available for income producing properties.
To first qualify for the Historic Rehabilitation Credit, the building you own must be certified as a historic structure by the National Park Service. The rehabilitation work planned to be done on the building also needs to be approved by the National Park Service, to which it needs to meet the Secretary of the Interior's Standard for Rehabilitation.
Besides providing the property owner financial incentives for the restoration project, rehabilitation of historic sites also adds quantifiable value back into the community. According to Virginia Commonwealth University, restoration of older buildings have added about $3.9 billion to Virginia's economy, created more than 31,000 jobs, as well as, added an estimated $133 million in state and local tax revenues. In all, rehabilitation is a win for the property owner and a win for the community!
If you need help taking full advantage of the Historic Rehabilitation Credit, feel free to contact our team at Layman-Nichols.com/Contact-Us.